"Redo my website"
It's that little entry on your to-do list that never seems to get done.
Because every time you sit down to work on your site,
you wind up overwhelmed,
with even more to sort out tomorrow than when you started today —
and a little baffled by how other artists seem to have this figured out.
(Hint: They probably aren't doing it all by themselves.)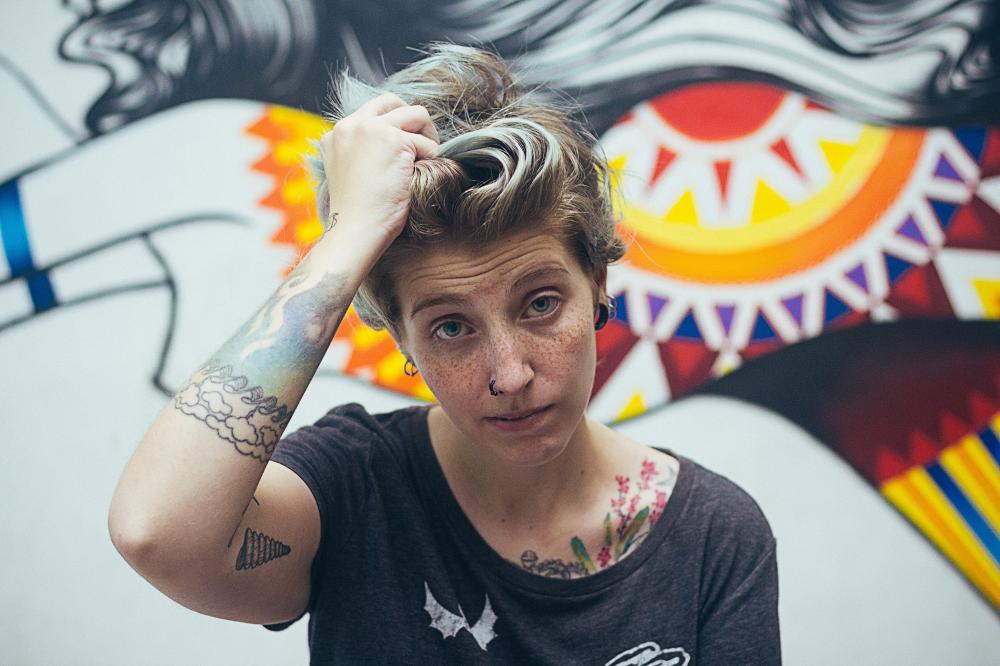 Credibility and Conversion
Credibility tells your audience that you're for real.
That you're serious about your art — and they should take you seriously as an artist.
That you're ready for the next opportunity.
And you can be trusted.
Conversion means they take the next step in their relationship with you.
This could look like signing up for your private email list,
following you on social media,
or even buying your work directly through your site.
—
So any word, any image, any design choices…
even your font, your font size, and the URL for your site…
needs to either:
A. increase your credibility, or
B. increase the likelihood that someone will buy or at least connect with you.
If your credibility isn't great, your conversion will suffer automatically.
You might have an amazing site with a few pieces that confuse your audience.
Let's look at…
Where It Goes Wrong
So, what should you check on your site that might be costing you future sales?
Here are three pitfalls we see over and over again:
#1. Too many menus
When they click onto your site, your visitors need to be able to find their way around.
"Don't make me think" — that is their request to you.
But if there are too many places to click, they don't know where to go.
You should have at most four or five menu options.
And they should be clear — just call your About page "About", for example.
Not "My Artist Journey" or "Back Story" or anything else clever.
This is where clarity is more important than creativity.
When someone can't figure out what to do next, they get confused.
And then no matter how much they like your work,
they leave your site — usually never to return.
#2. Unclear how to buy from you
Have you ever visited a website that has exactly what you're looking for,
only to discover there's no way to buy it?
You click the photos, but you can't find out how much it costs.
There's a contact form that just gives you an error message when you try to load it.
Not to speak of the 7 mandatory fields before you click submit.
And finally you give up in frustration.
If you expect people to buy your work, you need to give them an EASY way.
You don't have to have a shopping cart right on your site, although that is great.
It could be a link to a third-party site where your work is for sale.
It could even just be a way to contact you for more details.
But make it super easy to understand how they can purchase your work right away.
An age-old question:
Should you list prices for artwork on your website?
If you expect someone to buy a piece then and there, then yes, you must.
(But make sure you don´t undercut your gallery!)
If you don't expect that, then make it dead simple for someone who is looking at a specific artwork to send you an inquiry then and there.
#3. Outdated or abandoned areas
Your events page talks about what's coming up this summer… in 2018.
You haven't updated your artist blog in many months (or years?).
There's a link to a Twitter account you've used maybe twice.
You have past works displayed prominently
….but they're nothing like your current creations.
Now is the time: Immediately remove anything that isn't current.
Your website should represent you as an active artist, not a repository.
A note about perfection…
Please, do not spend months (or longer) to build the "perfect" website.
Stuck on choosing the best design?
Pick a layout you like a lot, and go with it. Today.
Is the tech aspect frying your brain?
Use a site builder, or pay someone else to do the setup work.
Waiting until you have time to write new blog posts or take better pictures?
Either do it now, or just remove whatever is out of date.
Struggling with what to say?
Scratch out a draft, then get another set of eyes on what you're writing.
Ideally, you should have a site that will work for you for the next three to five years
that's also easy to update as you create new works.
It is time to get "redo my website" off your to-do list.
---
(Still reading? Here is a 60 day free trial with our partner FASO – just get started! 🙂