We're a few days into the new year, and I have a question for you.
Will this year be different?
Because when it comes to your art career, if you're not already getting results like:
Jo, who went from zero to four figures by offering original artwork to her small email list — in just 2 months
Melissa, who has no art degree but filled two online workshops to teach her art skills – earning $3,000
Steve, who found new gallery representation during the pandemic, after a different gallery cancelled their show
… then you have two choices.
You can keep doing what you did last year.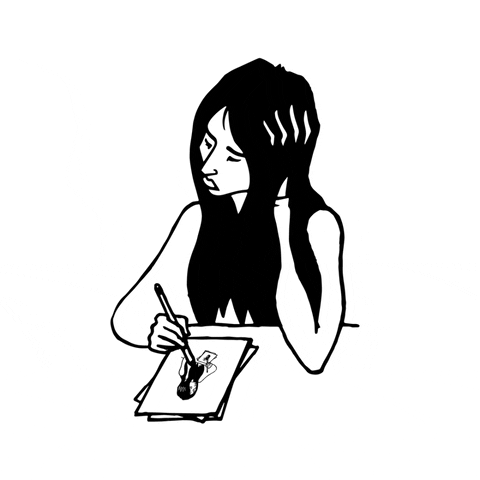 But if that didn't work (or it's frustratingly slow)…
You can commit to learning from experienced mentors.
Something a little magical will happen when you choose this option.
Your confidence will grow quickly as you start to implement what you learn.
You'll gain new sources of predictable income.
Your work will reach more people.
And all of these positive changes may ultimately boost your creativity.
(Book a clarity call now if you know you're ready…)
---
But right below, we're going to share on a high level…
The 5 Steps to Transforming Your Art Business in 2021
It's still up to you. Will you commit to applying them?
Let's dive in:
1. Give a professional impression
To succeed in today's art world, you need a solid foundation online:
A professional website, email list, and social media feed
Pro tip: Focus on just one of these until it's done.
2. Share your art skills for a fee
Myth: Selling your work is the main way to earn money as an artist.
Fact: Most artists bring in only 1/3 of their money this way.
You can create a predictable monthly income another way: by sharing what you know.
It's never been easier to teach art online, to anyone from anywhere.
3. Grow an audience of art buyers to get sales directly
It is not enough just to put your work out there and hope it will be noticed.
And a huge email list or social media following is not mandatory.
The key: Build genuine relationships with the people who like what you create.
And make tactful offers for them to own your originals.
Pay special attention to anyone who has bought your work in the past.
They're the most likely to buy from you again.
(Also: You don't need any "art world" connections to sell directly to collectors!)
4. Create partnerships to sell your work through other people's audiences
Here's where you can save hours of effort and quite a bit of money.
Instead of spending ages perfecting your website or social media feed…
Instead of sinking cash into Facebook ads for your work…
Find an established audience, where people who might like your art tend to hang out.
Write to the person in charge and offer to share your story.
They introduce you. You share your work.
And their audience becomes your audience.
5. Sell expensive artworks by getting gallery representation
You might think you need an impressive CV to catch a gallery's attention.
Or, wait — are galleries even important these days, given COVID-19?
Well, good news on both fronts.
The only things galleries care about are your work and how it sells.
And, you can sell both directly to collectors and through a gallery.
So it's still worth finding gallery representation, especially for your most expensive works.
---
"But I just want to make art. I'd rather not deal with the business part."
We hear you. You're a super-busy creator who has plenty going on already.
To grow as a professional artist, you'll need to master some business basics.
If you have enough time, you can sort that out on your own for free.
But if business was like climbing a mountain, you'd want the shortest path to the top.
You've already got your view-from-the-top map — the 5-step plan above.
However, you'll still need to find all the footholds as you ascend.
Want your own personal guide team for 2021? Apply for a clarity call with us.
If we're a good fit for working together:
You'll always know your next step. We'll design a custom roadmap for your goals, with a timeline that works for you.
All your questions will be answered! Well, at least the ones for the business side of your art. 🙂 You'll have 1×1 access to your personal artist coach by email (expert advice within 24 hours).
Expertise on tap. About once a week, you'll also get help with your greatest challenges, through the coaching calls with our team of experts.
So, will this year be different for your art career?
Cheers to a prosperous year!